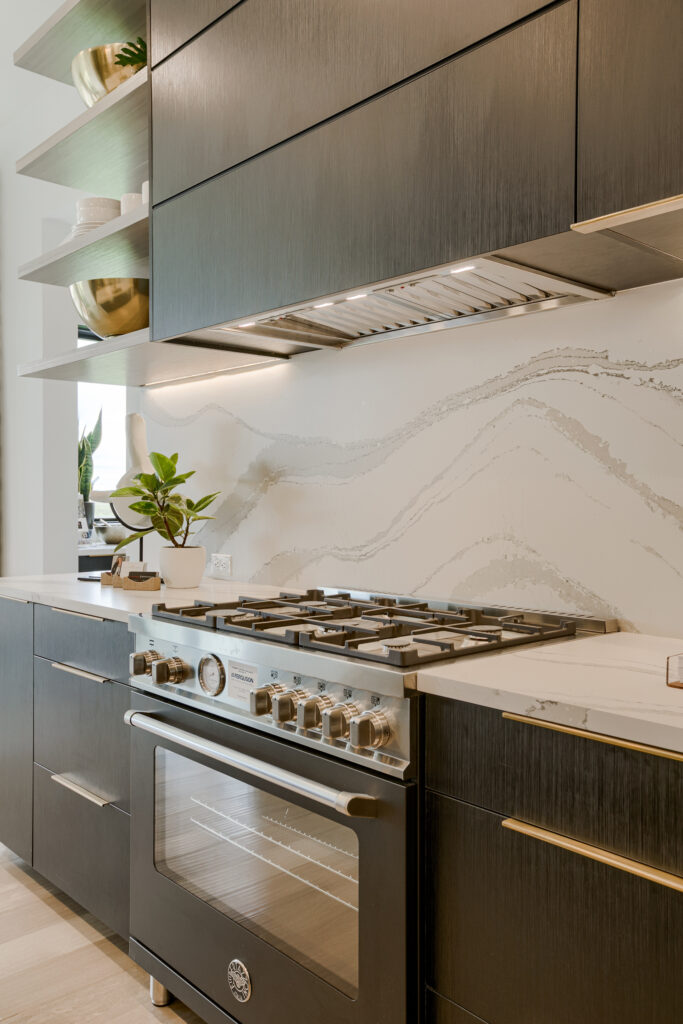 In Omaha, Nebraska, as in many U.S. housing markets, certain home features have been shown to expedite the days on the market during the selling process. If you're looking to make your property stand out and sell faster (at a higher sale price) in the Omaha metropolitan area, our Foundry Home Real Estate Team suggests highlighting or adding the following list of features.
Features that Make Your Home Stand Out in Today's Real Estate Market
1. Open Floor Plan
Many home buyers gravitate towards homes that offer open, versatile spaces that facilitate interaction, especially between the kitchen, dining, and living areas. If your home is not an open concept, maybe there is a way to shift the furniture to make it feel more open. Also, since Covid, buyers are looking for dedicated office spaces within the home that can be closed off. Creating a pocket office or adding a desk to a sitting room or bedroom, is an easy and cost-effective way to incorporate a space for those buyers who may work from home.
2. Kitchen Updates
A modern kitchen with quartz countertops, stainless steel appliances, and ample cabinet space can be a major selling point. If your kitchen is outdated, consider updating it even with a coat of paint for example to brighten up the space.
3. Energy Efficiency
Features like new energy-efficient windows, efficient HVAC systems, and properly working lighting and window shades can cut down on energy costs and can appeal to energy-conscious buyers.
4. Finished Basements
Given Nebraska's potential for severe weather, a finished basement not only provides additional living space but can also serve as a potential safe area during storms. Finished lower levels provide a great space to entertain family and friends. The cost to finish a basement, even by just adding LVP and paint, can make a huge difference in the overall feeling of spaciousness of the basement and home as a whole.
5. Outdoor Living Spaces
A well-maintained deck, patio, or outdoor kitchen can extend living spaces and offer areas for relaxation and entertainment. There is so much you can do to make your curb appeal and outdoor living spaces appear more inviting. Putting some flower pots out front and on the deck or patio will add some vibrant color and make your home more enticing to prospective buyers.
6. Smart Home Features
With the rise in home automation, properties equipped with smart thermostats, security systems, and other IT devices can be particularly appealing. Consider installing and including a doorbell with a camera; it's a minimal investment for what could be a real difference maker to the sale of your home.
7. LVP – Luxury Vinyl Plank Flooring
The LVP flooring options are becoming ever more diverse and popular in all price ranges of homes due to their durability. Homes with LVP catch buyers' eyes faster than those with carpet on the main level due to the ease of maintenance over time.
8. Updated Bathroom Finishes
An updated primary bathroom, in particular, can be a significant draw. Features like dual sinks, a walk-in shower, or a soaking tub are important however, if the budget doesn't allow for a total remodel, consider just updating the faucets or the light fixtures. This can give the entire bathroom a new look to attract a buyer's eye without investing too much right before you move.
9. Ample Storage
Walk-in closets, spacious garages, and storage sheds can make a home more functional and appealing to potential buyers. It's important to de-clutter these spaces if you are going to list your home for sale. Using a professional organizer is a great way to get these spaces looking perfect and also help you to get ready for your upcoming move.
10. Curb Appeal
A well-maintained lawn, fresh paint, and landscaping that has been manicured and trimmed can create a strong first impression, drawing in more potential buyers. This is so important and we can't stress this point enough.
11. Location Factors
Your home's proximity to schools, parks, shopping areas, and ease of commute can significantly influence a prospective buyer's decision to purchase your home. The Foundry Home Real Estate Team will be sure to list these location attributes in your home's description to make sure any out-of-town buyers who are not familiar with the Omaha area will understand.
12. Maintenance History
Homes with a clear record of regular maintenance and necessary updates can be more appealing to buyers who are wary of potential hidden issues. Make sure to have your HVAC system serviced regularly.
13. Décor
While personal tastes vary, homes with neutral paint colors and finishes often appeal to a broader range of buyers casting a wider net and allowing them to envision their own belongings in the space. If there are bedrooms or other spaces that could use a fresh coat of paint to neutralize a space, do it. New paint also makes an existing home smell fresh and appear brighter and more well cared for.
Thinking of Selling Your Home in the Omaha Area?
If you're considering selling your home in the Omaha metropolitan area, it's a good idea to consult with our Foundry Home Real Estate Team. We can provide insights specific to the current market conditions and buyer preferences, ensuring your home is positioned for a quick sale at the best possible sale price.
Foundry Home Group – Interior Designers in Omaha, NE
Finding and creating homes for our clients to live and work within which are functional, comfortable, and equally inspiring is what we do best! Our team focuses on helping our clients accomplish their real estate and design goals with one team of experts. Utilizing our collective skill sets allows us to make a greater impact toward improving the quality of our client's lives.
If you are looking to buy a home or sell your home in the Omaha metro area, trust our Omaha realtors at Foundry Home Group. Or, if you're looking for an interior designer in Omaha, we have you covered too! We specialize in new construction, home remodels, furnishings, investment properties, and more!
Contact us today to learn more about Foundry Home Group or click here to view some of our recent projects.