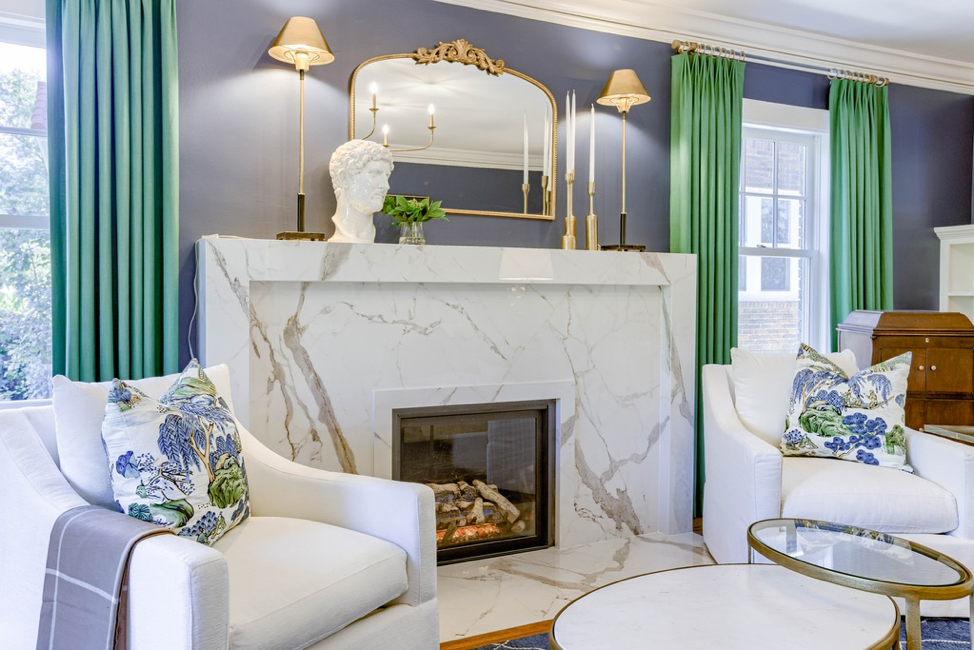 'Tis the season for gathering and celebrating, and your home is the heart of it all.
Happy Hosting: Curating Spaces that Welcome and Inspire this Holiday Season!
Create a warm and inviting atmosphere this holiday season with the following tips:
Set a stunning holiday table with artful dinnerware, seasonal centerpieces, and personalized place settings. Make every meal a memorable occasion.
Cozy Corners: Create cozy nooks with soft blankets, hug-worthy chairs, plush pillows, and a crackling fireplace. They're perfect for intimate chats and sipping hot cocoa.
Finishes and Features: Make your home decor an eye-catching conversation starter. Showcase unique pieces that are cozy, comfortable, and inviting.
Incorporate natural elements like fresh greens, and scented candles to delight the senses.
Spark Joy: Inspire joy and gratitude with an opportunity for guests to share inspirational and funny memorable stories with all. Whether it's a holiday favorite tradition or a quote they remember and live by, sharing these memories with others creates heart-warming nostalgia.
This holiday season, let your space be a cause for celebration and a reflection of your warmth, hospitality, and joyful spirit… Savor the Season!
Foundry Home Group – Interior Design Omaha, NE
Finding and creating homes for our clients to live and work within which are functional, comfortable, and equally inspiring is what we do best! Our team focuses on helping our clients accomplish their real estate and design goals with one team of experts. Utilizing our collective skill sets allows us to make a greater impact toward improving the quality of our client's lives.
If you are looking to buy a home or sell your home in the Omaha metro area, trust our Omaha realtors at Foundry Home Group. Or, if you're looking for an interior designer in Omaha, we have you covered too! We specialize in new construction, home remodels, furnishings, investment properties, and more!
Contact us today to learn more about Foundry Home Group or click here to view some of our recent projects.