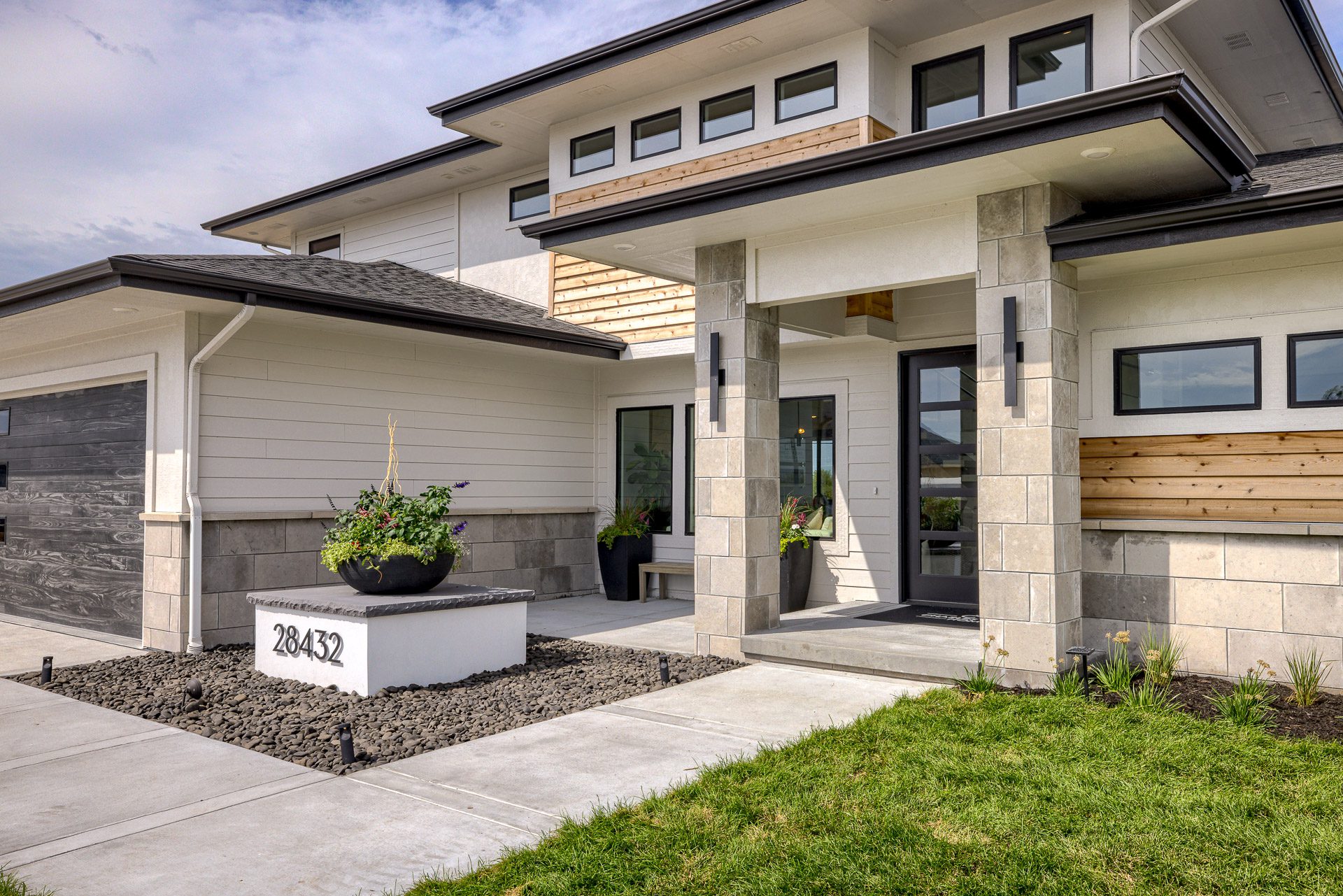 Omaha, Nebraska is a vibrant city with a growing real estate market. Whether you are a home buyer or a seller, insights into the Omaha real estate market are helpful to consider.
Omaha Real Estate Insights for Buyers and Sellers
Insights For Buyers
1. Varied Housing Price Points
Omaha offers relatively affordable home prices compared to many other cities in the United States. The cost of living in Omaha, NE is generally lower, making it an attractive option for homebuyers looking for more affordable housing options.
2. Neighborhoods to fit your Lifestyle
Omaha has a variety of neighborhoods with different characteristics and amenities. Whether you prefer a suburban area with nearby neighborhood schools and parks or a lively downtown neighborhood with restaurants and entertainment, Omaha has options to suit the lifestyle you desire.
3. Strong Job Market
Omaha boasts a stable and diverse economy, with major employers in sectors such as healthcare, finance, technology, and agriculture. The strong job market provides opportunities for employment and contributes to the city's overall stability in the housing market.
4. Growing Market
The local real estate market has experienced steady growth in recent years. While this means property values have been appreciating in the Omaha area, it also signifies a healthy market with potential for future value appreciation.
5. Real Estate Investment
Omaha can be an attractive destination for real estate investors. With a combination of affordability and a growing market, there are opportunities for both long-term rental properties and fix-and-flip investments.
Insights For Sellers
1. Increased Demand
Omaha's population has been growing steadily, leading to increased demand for housing. This can work in favor of sellers, as it means there are more potential buyers in the market.
2. Competitive Pricing
While Omaha offers affordability compared to some other cities, it's important to price your property competitively. Research the local market, consult with a trusted local real estate agent, and consider recent comparable sales to determine a fair and attractive listing price.
3. Home Staging
To make your property stand out, consider investing in home staging. Presenting your home in the best possible light can attract more buyers and potentially lead to quicker offers. Staging helps buyers envision themselves in your property as it makes it appear more livable.
4. Effective Marketing
Work with a real estate agent who has experience in the local Omaha and surrounding metro area market and can develop a comprehensive marketing strategy. Online listings, professional photography, virtual tours, and social media promotion can all help showcase your property to potential buyers.
5. Timing
Timing can be crucial when listing a home for sale. While the Omaha market has been relatively strong, you will still want to consider important factors such as seasonal trends and market conditions when deciding on the best time to list your property.
Understanding the Omaha Real Estate Market
Remember, these Omaha real estate insights are general in nature. It's always advisable to consult with our local Omaha real estate team who has up-to-date knowledge of the Omaha real estate market and can customize your home search or sale based on your needs and wishes. Providing personalized advice to our clients based on your specific needs and goals is what we do best!
Foundry Home Group – Realtors Omaha
Finding and creating homes for our clients to live and work within which are functional, comfortable, and equally inspiring is what we do best! Our team focuses on helping our clients accomplish their real estate and design goals with one team of experts. Utilizing our collective skill sets allows us to make a greater impact toward improving the quality of our client's lives.
If you are looking to buy a home or sell your home in the Omaha metro area, trust our Omaha realtors at Foundry Home Group. Or, if you're looking for an interior designer in Omaha, we have you covered too! We specialize in new construction, home remodels, furnishings, investment properties, and more!
Contact us today to learn more about Foundry Home Group or click here to view some of our recent projects.