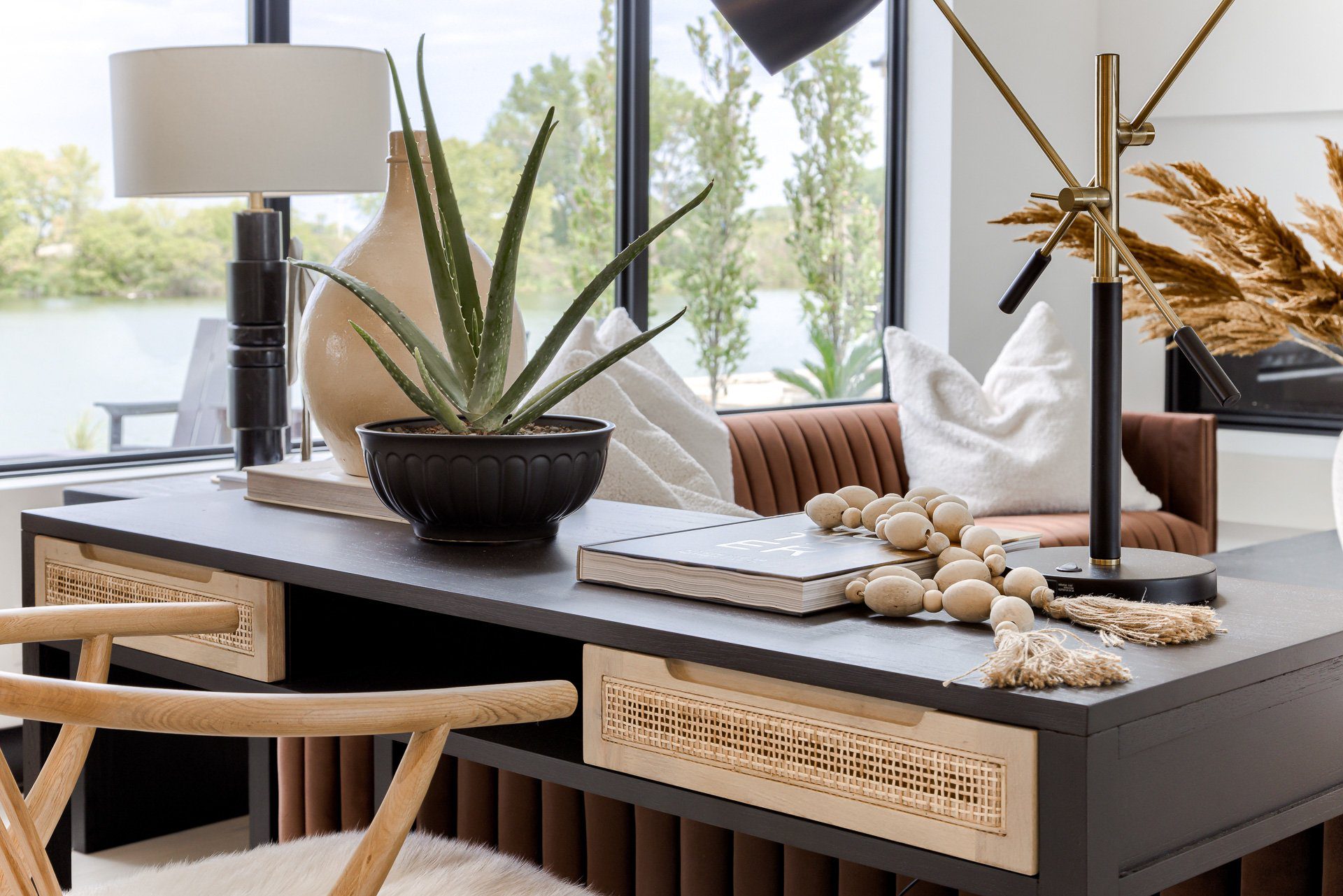 Selling a home during the Fall / Winter holiday months can present unique opportunities. While the holiday season typically produces fewer home showings in general; the showings that your home does receive will be more serious and pointed with prospective buyers that are "needing" to find a home rather than buyers who are just "pondering" the idea.  With people being busy, they tend not to come out and look at homes unless they are more serious buyers.  Also, with the focus on upcoming holiday festivities, it provides an opportunity to showcase your home in its most warm and inviting state. Here are some tips for selling your home during the holiday season.
Pumpkin Spice is in the Air: Selling Your Home During the Holiday Season Can Be a Great Opportunity With the Right Approach
1. Price It Right
Proper pricing is crucial at any time of the year, but it's especially important during the winter months when the market turns up more serious buyers as a whole. Work with a Foundry Home Realty Group agent to determine a competitive and attractive price for your home.
2. Decorate your Interior Spaces for the Holidays Thoughtfully
You can decorate your home for the holidays, but do so tastefully and avoid overdoing it. Simple and elegant decor can create a warm and welcoming atmosphere without overwhelming potential buyers. Consider using neutral and classic holiday decor.
3. Keep It Clean and Clutter-Free
Decluttering and keeping your home clean are essential when selling during the holidays or any time of the year. This allows potential home buyers to see the space clearly and envision themselves living there.
4. Make It Cozy
Turn up the heat, light a fire in the fireplace, light a holiday-scented candle, and add cozy elements like warm throw blankets and soft lighting to create a comfortable and inviting ambiance.
5. Maximize Curb Appeal
Even in cooler months, curb appeal matters. Make sure your home's exterior looks well-maintained before listing your home on the market. Clear leaves and upcoming snow and/or ice from walkways and driveways, and consider adding some outdoor lighting for evening showings.
6. Flexible Showing Times
Be prepared for potential buyers to want to view your home at various times, including evenings and weekends. Be flexible with your showing schedule to accommodate their needs.
7. Highlight Holiday Features
If your home has special holiday features, such as lighting or a festive dining room setup, make sure to highlight these in your listing photos and update accordingly.
8. Be Mindful of Security
Be cautious about sharing personal information and ensuring your home is secure during showings, especially during the holiday season when there may be more foot traffic.
9. Work with an Experienced Realtor
A Foundry Home Realty Group real estate agent with experience in selling homes during the holidays can be a valuable asset. They can provide guidance on pricing, marketing, and navigating the unique challenges of selling a home in the winter.
10. Plan for Quick Turnarounds
Be prepared for the possibility of last-minute showings, as some buyers may be on tight schedules during the holiday season. Keep your home tidy and ready for showings at short notice.
11. Promote Online
In today's digital age, most homebuyers begin their search online. Our agents make sure your listing is well-presented with high-quality professional photos and detailed descriptions to cast a wide net and attract as many potential buyers as possible.
12. Offer Incentives
With interest rates on the uptick, consider offering incentives to buyers to offset this, such as covering closing costs or providing a home warranty, to make your property more appealing.
Selling a home during the holidays is a great opportunity to maximize your return on investment with the right approach. By creating a warm and inviting atmosphere, pricing your home competitively, and working with a knowledgeable real estate agent, you can increase your chances of finding the perfect buyer during the holiday season who will fall in love with your home in all its holiday charm.
Foundry Home Group – Interior Design Omaha, NE
Finding and creating homes for our clients to live and work within which are functional, comfortable, and equally inspiring is what we do best! Our team focuses on helping our clients accomplish their real estate and design goals with one team of experts. Utilizing our collective skill sets allows us to make a greater impact toward improving the quality of our client's lives.
If you are looking to buy a home or sell your home in the Omaha metro area, trust our Omaha realtors at Foundry Home Group. Or, if you're looking for an interior designer in Omaha, we have you covered too! We specialize in new construction, home remodels, furnishings, investment properties, and more!
Contact us today to learn more about Foundry Home Group or click here to view some of our recent projects.